Business Internet access comes in a variety of forms: Fiber, Coax, Satellite and Wireless. Business Internet is used for communications with branch offices and transferring large amounts of data, and for connecting remote users to your WAN environment. It can be implemented in a variety of forms, MPLS, SD-WAN, dedicated internet access (DIA), Ethernet, Coax or Ultra High Reliability Blended Networks of Fiber, Broadband, Fixed Cellular, and Satellite.
Read More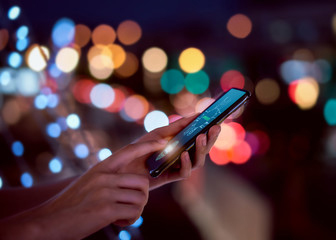 Infolink Communications helps your business navigate through the confusion of today's technology market. We will assist you in reviewing all available services and carriers and provide a solution that works best for your business. Choosing the right solution will enhance your business's functionality, productivity and improve your bottom line. We work with businesses like yours to ensure consistent guaranteed speeds with minimized packet loss and priority service restoration. We provide Primary and Secondary Fiber Internet Connections with multiple carriers and diverse entries into your sites in order to provide you with the highest level of network resiliency.
Business Internet Solutions Include:
SD-WAN – Software Defined Wide Area Network combines high quality Dedicated Internet and MPLS circuits with low cost cable broadband circuits, fixed wireless circuits or satellite. SD- WAN Increase network resiliency, efficiently manage all network connections and improves network utilization
MPLS – MPLS service securely transfers data over a private IP network and prioritizes latency sensitive voice, data or video traffic for more efficient transmission.
Infolink Communications Solutions for Critical Connectivity Issues Include:
Dual WAN Carriers
Redundant Core Routers and Switches
Back Up Data Paths
Satellite Data and IP Voice Connectivity
Fixed Cellular Data Connections with Multi Carrier Failover
Ultra High Reliability Blended Networks (Fiber, Broadband, Fixed Cellular, and Satellite)
At Infolink Communications, we work as a part of your team. We know that the resiliency and survivability of your data connection and computer networks are critical to your operations. We will recommend telecommunications and cyber security companies with technology and features that will meet your needs. Infolink Communications will study your business needs, and operational concerns. We will review all applicable technology solutions, provide recommendations, organize meetings with carrier Engineers and carrier professionals, provide proposals, assist in implementation and provide ongoing support.